Configurable control systems PNOZmulti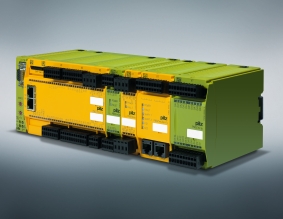 The configurable safety systems PNOZmulti are suitable for implementing multiple safety functions on plant or machinery. Thanks to the module structure, PNOZmulti can be adapted to the size of the plant and machinery. With a large number of the most diverse modules, such as speed or standstill monitors, safe analogue input modules and a variety of base units, you can design your application with the utmost flexibility.
With PNOZmulti you can standardise your safety!
Configurable safety systems PNOZmulti-worldwide safety standard for all machine types!

Read more