Position detection devices PSENini and PSENrope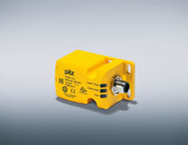 Compared with mechanical switches, PSENini provide the ideal prerequisites for high productivity and a long service life. Safe proximity switches PSENini detect the approach of metallic objects without the use of contacts. They supply the necessary safe signals via positions and end limits and are suitable for tasks with long cams or where several positions are to be detected.

Read more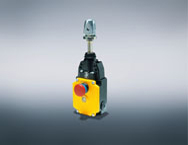 Whether on the assembly line or machine - where safety in the production area is concerned, safe rope pull switches PSENrope are a proven, reliable solution. PSENrope switch off functional processes through manual operation. PSENrope provide maximum safety when it matters: the E-STOP function can be triggered at any point along the rope.

Read more