Safety gate systems PSENslock and PSENsgate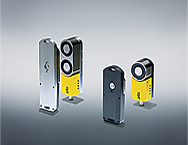 Non-contact safety gate systems PSENslock combine safety gate monitoring and a non-contact magnetic interlock in just one unit. With this combination of safe position monitoring and process guarding, PSENslock are designed for universal use and enable the highest category applications.

Read more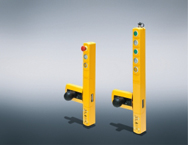 The safety gate system PSENsgate combines secure safety gate monitoring, safe guard locking and control elements in just one system, up to the highest category PL e. Benefit from higher flexibility: A variety of system types are available with optional control elements that can be integrated, such as pushbuttons, key switches, illuminated pushbuttons, section stop and functions such as emergency stop and escape release.

Read more