Safe camera systems SafetyEYE and PSENvip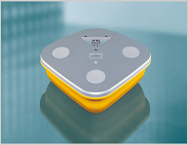 SafetyEYE is the first safe camera system for 3D zone monitoring. It combines intelligent sensor technology with effective control. Innovative 3D technology and user-friendly software enables even complex applications to be monitored and controlled with one system.

Read more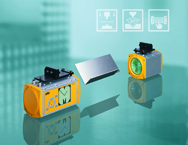 The camera-based protection and measuring system PSENvip monitors the whole bending process visually; the system detects even the smallest foreign body between the transmitter and receiver. The measuring system also records relevant control data from the bending process, such as detection of the metal sheet and bending angle, for example. In conjunction with descriptive diagnostic messages on the LCD display, it guarantees productive work practices in complete safety. The mobile protection system can be combined with the configurable control system PNOZmulti or the automation system PSS 4000. The automation system PSS 4000 FAST, in other words the Fast Control Unit docked to the control systems PSSuniversal, guarantees the fastest shutdown time and the shortest overrun distance for the press brake tool, enabling maximum productivity.

Read more