Let's create the solutions together!
Power Logic System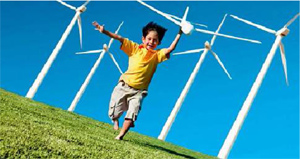 Energy costs today represent an increasingly important part of total operating costs. On one hand, cause is increase of electricity prices (and energy, due to objective reasons) and on the other hand, there are increasingly stringent environmental standards that require use of modern and more expensive energy systems.
With implementation of new systems (for control and supervision) UMBRAmatik started in 2005., in cooperation with company 'Schneider Electric Serbia'. In that way, we set in motion first power station with modern devices for analysis and control of energy consumption. In a new 10/0,4kV substation located in a tobacco factory 'Philip Morris' in Niš (Serbia) at the top of the system is a specialized SCADA system from a range of 'Power Logic' products, which analyzes the quality of energy consumption and creates predefined reports. This project was followed by several other projects from 'Power Logic' family with particular emphasis on technical design of new building, for telecommunication company 'Telenor' in Belgrade.
In 2012, new 'StruxureWare' system (last version of ION 7.0) have been implemented in 'Philip Morris' tobacco factory in Niš, Serbia (during major renostruction of whole power logic system).
UMBRAmatik can provide you a 'turnkey' – a technical solution design, equipment selection, application software, commissioning, training and maintenance.